Cycling Uniforms
You cycling uniform can make a huge difference to your performance. With comfort, durability and breathability to keep in mind, you need a uniform that's going to support your riding and keep you at your best. At Flash Uniforms we design and manufacture custom cycling uniforms, complete with custom branding, logos, colours and imagery. If you need a custom uniform for yourself, or for your cycling team, we can provide high-quality, custom designed uniforms that meet your specifications. Design your own online with our easy to use online design tool, or talk to our team today for more information on our custom uniform manufacturing services.
If you can't find a design you like in our online DIY creator, our design team can work with you to create a uniform that meets your needs. For large and complex orders you'll be assigned a dedicated project manager to guarantee you the best possible customer service. We can walk you through the design process and create your uniforms from scratch, including design, colour, tailored measurements and more. Talk to our team today for more information on this service.
We have a range of additional customisation options, including tailoring, sublimation, screen printing and embroidery. If you have custom imagery, logos or branding, we can apply them to your uniforms with stunning results. Show your team colours, and get the most out of your custom designed cycling uniforms.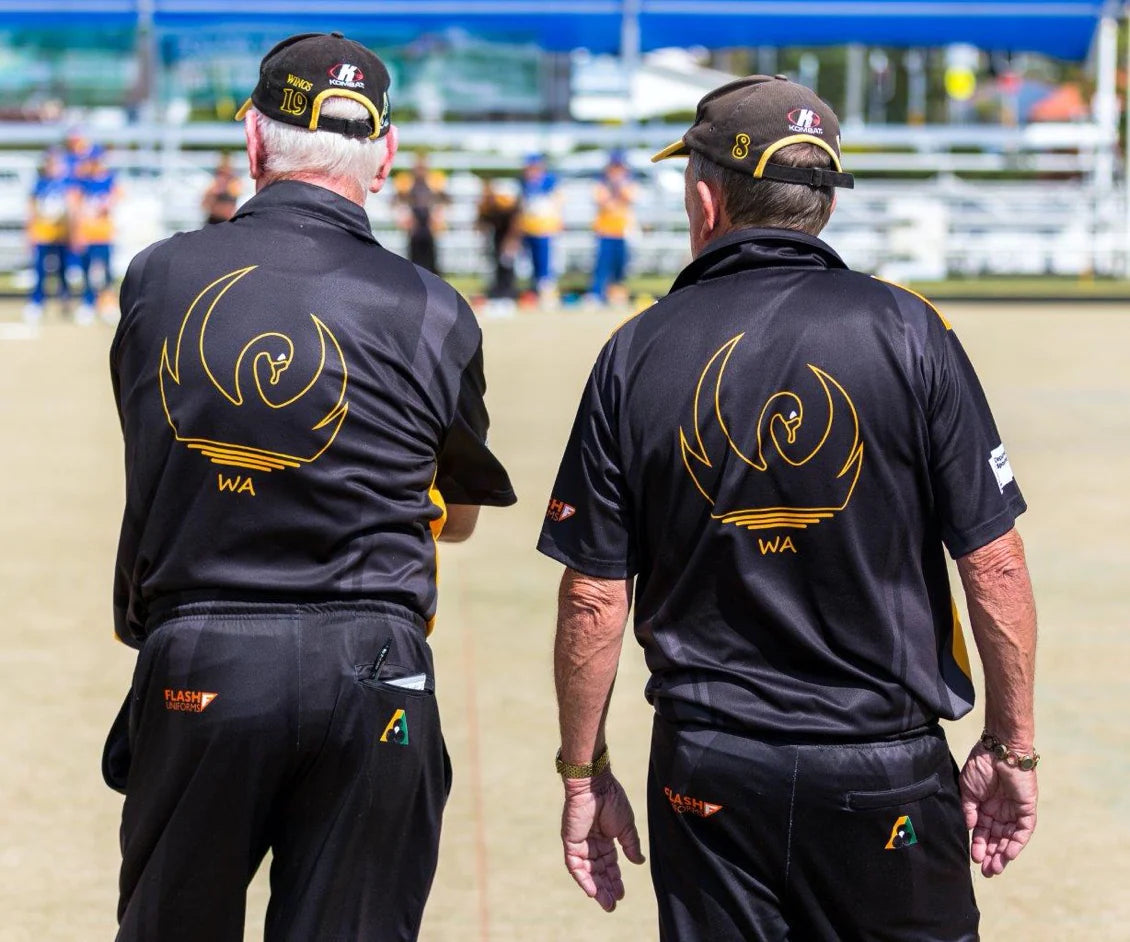 Choose Flash Uniforms for Your Cycling Uniform
Australia Wide Delivery
We deliver Australia wide, with distribution centres in Sydney, Brisbane, Melbourne, Perth, Adelaide and Brisbane.
No Set Up Fees
We don't charge setup fees, and offer free mock-ups on all orders.
Experienced Design and Manufacturing Team
Our design and manufacturing team has over 30 years of experience. We can provide the best possible results for your custom uniform.
Flat Rate Delivery
We offer flat rate delivery fees on all orders, anywhere in Australia.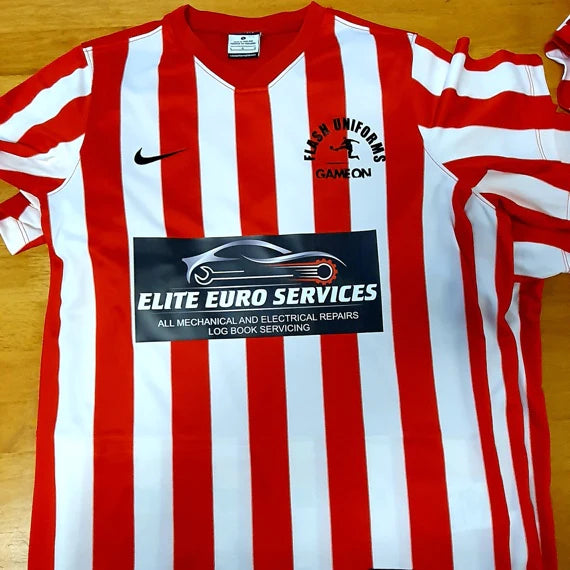 High Quality Materials
Flash Uniforms source all our materials from local suppliers, helping us to maintain a high level of quality across the board. Everything is shipped to our manufacturing studio, where we design, create and customise your uniforms. Through this we're able to keep quality high, and turnaround times low to get you the uniforms you need. We're trusted by professional and hobby cyclists across Australia, delivering uniforms across the country.
Order Custom Cycling Uniforms Online
Get started creating you cycling uniforms online today with our easy to use DIY designer. For more information, talk to our team today on 1300 789 768.
As cycling becomes more popular and more people want to get into the sport, cycling uniforms are becoming more and more popular. Cycling uniforms can be used as a way to show your team pride or just to look good while you bike. There are many different types of cycling uniforms and they can come in all sorts of colors and styles. So if you're thinking about getting into cycling, be sure to check out the different types of cycling uniforms out there!
What is a Cycling Uniform?
A cycling uniform is a clothing item worn by cyclists while riding a bike. It is made up of different elements, including a jersey, shorts, and shoes. Some cyclists also wear a helmet. A cycling uniform can help keep the cyclist cool in summer weather and warm in winter weather.
Benefits of a cycling uniform: Reduced heat exposure, improved visibility, and increased safety.
Cycling is a popular mode of transportation for people of all ages and fitness levels. But when you ride in clothes that trap heat and make you hard to see, you're putting yourself at risk. A cycling uniform helps reduce heat exposure and makes you more visible to drivers, making cycling safer for all involved. Here are four benefits of wearing a cycling uniform:
1) Reduced Heat Exposure:  A cycling uniform pulls the body away from the bike's surface, which reduces the amount of heat your body sheds. This can help keep you cooler during hot weather rides or races, and also makes you less susceptible to fatigue in long bike rides.
2) Improved Visibility:  A well-made cycling uniform will help deflect sunlight away from your skin, making you more visible to drivers on busy streets.
3) Increased safety:  Cycling is often seen as a leisure activity, but it can also be an effective mode of transportation. A study published in the Journal of Transport Research found that cyclists wearing uniforms were three times as likely to be hit by a car as those who were not. In addition, the study found that cyclists wearing uniforms have a lower risk of being injured or killed.
Why do cyclists wear Cycling uniform ?
Cycling uniform is a mandatory clothing requirement for cyclists in many parts of the world. There are a few reasons why cycling uniforms are important. First, they help to create a sense of community among cyclists. Second, they help to keep cyclists safe by ensuring that they are identifiable and that they follow traffic rules. Finally, cycling uniforms can help to promote cycling as a healthy activity.
First, cycling uniforms make cyclists more visible to drivers. When motorists see a cyclist wearing a uniform, it reminds them that the cyclist is part of an organized group and should be given the same rights and safety considerations as other vehicles on the road. This reduces the chances of accidents happening between motorists and cyclists, as well as making it easier for law enforcement to track down irresponsible bicycle riders.
Second, cycling uniforms can help protect cyclists from getting hit by cars. When motorists see a cyclist in uniform, they are less likely to drive into them without seeing them first.
Types of cycling uniforms: traditional, racing, commuter, training.
Looking to step up your cycling game? Check out our types of cycling uniforms guide below! From traditional to racing, commuter to training, we have you covered. Whether you're a novice rider just starting out, or a seasoned pro looking for a new challenge, there's a type of cycling uniform perfect for you. Let's take a look:
Traditional Cycling Uniforms:  If you want an classic look while cycling, go with a traditional cycling uniform. These are typically made from heavy fabrics such as cotton or polyester and can be very comfortable to wear. They come in all different shapes and sizes, so finding one that fits well is important. Some popular traditional cycling uniforms include tracksuits and bibs.
Racing Cycling Uniforms:  If you're looking for something more extreme, racing cycling uniforms are the perfect option.
There are many types of cycling uniforms, and each has its own benefits. Racing cyclists wear specialized clothing that helps them win races. Commuters wear clothing that is comfortable and practical, so they can ride their bikes to work without feeling uncomfortable. Training cyclists wear clothes that are designed to help them improve their cycling skills.
Training Cycling Uniforms:  There are many types of cycling uniforms available on the market today. Commuter cycling uniforms are typically designed for people who cycle to and from work. They may be less expensive than training cycling uniforms and are usually more comfortable. Training cycling uniforms can be expensive, but they often offer better protection from the weather and are more appropriate for competitive or recreational cyclists.
There are many types of cycling uniforms, and even more types of training. While there is no one right way to train, cycling uniforms can help you stay organized and focused while riding.
Some cyclists prefer wearing clothing that doesn't make noise as they ride, while others prefer clothes that make them look strong and fast. There are also different types of cycling jerseys for different types of riders, from beginner to intermediate to advanced levels. And finally, there are different types of pants for men or women that will fit each person differently.
So whatever type of cyclist you are, there is likely a type of cycling uniform that will fit your needs and help you train better.
Style considerations for cycling uniforms: Fit and fabric.
Cycling is a great way to get exercise and see the sights. But it's not just about getting from point A to point B. It's also about dressing stylishly while you're doing it. That means finding the right cycling uniform that fits well and looks good on you.
There are a few things to consider when choosing cycling clothing: fit, fabric, and style. Fit is key because clothing that's too tight or too loose can make cycling uncomfortable or difficult. Cycling clothes should be snug but not restrictive, so they don't create pressure points on your skin.
Fabric is another important factor to consider when shopping for cycling gear. Choosing a fabric that wicks moisture away from your skin will help keep you cool and comfortable during hot weather riding sessions. Finally, style is an important part of any wardrobe, and cycling clothes should look good on both men and women.