Your Local Suppliers of Custom Uniforms and Workwear Specialists in Screen Printing, Embroidery, Dye Sublimations and Digital Printing
Your Local Suppliers of Custom Uniforms and Workwear Specialists in Screen Printing, Embroidery, Dye Sublimations and Digital Printing
Your Local Suppliers of Custom Uniforms and Workwear Specialists in Screen Printing, Embroidery, Dye Sublimations and Digital Printing
Your Local Suppliers of Custom Uniforms and Workwear Specialists in Screen Printing, Embroidery, Dye Sublimations and Digital Printing
Your Local Suppliers of Custom Uniforms and Workwear Specialists in Screen Printing, Embroidery, Dye Sublimations and Digital Printing
Your Local Suppliers of Custom Uniforms and Workwear Specialists in Screen Printing, Embroidery, Dye Sublimations and Digital Printing
Your Local Suppliers of Custom Uniforms and Workwear Specialists in Screen Printing, Embroidery, Dye Sublimations and Digital Printing
Your Local Suppliers of Custom Uniforms and Workwear Specialists in Screen Printing, Embroidery, Dye Sublimations and Digital Printing
Your Local Suppliers of Custom Uniforms and Workwear Specialists in Screen Printing, Embroidery, Dye Sublimations and Digital Printing
Your Local Suppliers of Custom Uniforms and Workwear Specialists in Screen Printing, Embroidery, Dye Sublimations and Digital Printing
Your Local Suppliers of Custom Uniforms and Workwear Specialists in Screen Printing, Embroidery, Dye Sublimations and Digital Printing
Your Local Suppliers of Custom Uniforms and Workwear Specialists in Screen Printing, Embroidery, Dye Sublimations and Digital Printing
Your Local Suppliers of Custom Uniforms and Workwear Specialists in Screen Printing, Embroidery, Dye Sublimations and Digital Printing
Your Local Suppliers of Custom Uniforms and Workwear Specialists in Screen Printing, Embroidery, Dye Sublimations and Digital Printing
Your Local Suppliers of Custom Uniforms and Workwear Specialists in Screen Printing, Embroidery, Dye Sublimations and Digital Printing
Your Local Suppliers of Custom Uniforms and Workwear Specialists in Screen Printing, Embroidery, Dye Sublimations and Digital Printing
Your Local Suppliers of Custom Uniforms and Workwear Specialists in Screen Printing, Embroidery, Dye Sublimations and Digital Printing
Your Local Suppliers of Custom Uniforms and Workwear Specialists in Screen Printing, Embroidery, Dye Sublimations and Digital Printing
Your Local Suppliers of Custom Uniforms and Workwear Specialists in Screen Printing, Embroidery, Dye Sublimations and Digital Printing
Your Local Suppliers of Custom Uniforms and Workwear Specialists in Screen Printing, Embroidery, Dye Sublimations and Digital Printing
Your Local Suppliers of Custom Uniforms and Workwear Specialists in Screen Printing, Embroidery, Dye Sublimations and Digital Printing
Your Local Suppliers of Custom Uniforms and Workwear Specialists in Screen Printing, Embroidery, Dye Sublimations and Digital Printing
Your Local Suppliers of Custom Uniforms and Workwear Specialists in Screen Printing, Embroidery, Dye Sublimations and Digital Printing
Your Local Suppliers of Custom Uniforms and Workwear Specialists in Screen Printing, Embroidery, Dye Sublimations and Digital Printing
Your Local Suppliers of Custom Uniforms and Workwear Specialists in Screen Printing, Embroidery, Dye Sublimations and Digital Printing
Your Local Suppliers of Custom Uniforms and Workwear Specialists in Screen Printing, Embroidery, Dye Sublimations and Digital Printing
Your Local Suppliers of Custom Uniforms and Workwear Specialists in Screen Printing, Embroidery, Dye Sublimations and Digital Printing
Your Local Suppliers of Custom Uniforms and Workwear Specialists in Screen Printing, Embroidery, Dye Sublimations and Digital Printing
Your Local Suppliers of Custom Uniforms and Workwear Specialists in Screen Printing, Embroidery, Dye Sublimations and Digital Printing
Your Local Suppliers of Custom Uniforms and Workwear Specialists in Screen Printing, Embroidery, Dye Sublimations and Digital Printing
Your Local Suppliers of Custom Uniforms and Workwear Specialists in Screen Printing, Embroidery, Dye Sublimations and Digital Printing
Your Local Suppliers of Custom Uniforms and Workwear Specialists in Screen Printing, Embroidery, Dye Sublimations and Digital Printing
Your Local Suppliers of Custom Uniforms and Workwear Specialists in Screen Printing, Embroidery, Dye Sublimations and Digital Printing
Your Local Suppliers of Custom Uniforms and Workwear Specialists in Screen Printing, Embroidery, Dye Sublimations and Digital Printing
Your Local Suppliers of Custom Uniforms and Workwear Specialists in Screen Printing, Embroidery, Dye Sublimations and Digital Printing
Your Local Suppliers of Custom Uniforms and Workwear Specialists in Screen Printing, Embroidery, Dye Sublimations and Digital Printing
Your Local Suppliers of Custom Uniforms and Workwear Specialists in Screen Printing, Embroidery, Dye Sublimations and Digital Printing
Your Local Suppliers of Custom Uniforms and Workwear Specialists in Screen Printing, Embroidery, Dye Sublimations and Digital Printing
Your Local Suppliers of Custom Uniforms and Workwear Specialists in Screen Printing, Embroidery, Dye Sublimations and Digital Printing
Your Local Suppliers of Custom Uniforms and Workwear Specialists in Screen Printing, Embroidery, Dye Sublimations and Digital Printing
Your Local Suppliers of Custom Uniforms and Workwear Specialists in Screen Printing, Embroidery, Dye Sublimations and Digital Printing
Your Local Suppliers of Custom Uniforms and Workwear Specialists in Screen Printing, Embroidery, Dye Sublimations and Digital Printing
Your Local Suppliers of Custom Uniforms and Workwear Specialists in Screen Printing, Embroidery, Dye Sublimations and Digital Printing
Your Local Suppliers of Custom Uniforms and Workwear Specialists in Screen Printing, Embroidery, Dye Sublimations and Digital Printing
Your Local Suppliers of Custom Uniforms and Workwear Specialists in Screen Printing, Embroidery, Dye Sublimations and Digital Printing
Your Local Suppliers of Custom Uniforms and Workwear Specialists in Screen Printing, Embroidery, Dye Sublimations and Digital Printing
Your Local Suppliers of Custom Uniforms and Workwear Specialists in Screen Printing, Embroidery, Dye Sublimations and Digital Printing
Your Local Suppliers of Custom Uniforms and Workwear Specialists in Screen Printing, Embroidery, Dye Sublimations and Digital Printing
Your Local Suppliers of Custom Uniforms and Workwear Specialists in Screen Printing, Embroidery, Dye Sublimations and Digital Printing
Your Local Suppliers of Custom Uniforms and Workwear Specialists in Screen Printing, Embroidery, Dye Sublimations and Digital Printing
Your Local Suppliers of Custom Uniforms and Workwear Specialists in Screen Printing, Embroidery, Dye Sublimations and Digital Printing
Your Local Suppliers of Custom Uniforms and Workwear Specialists in Screen Printing, Embroidery, Dye Sublimations and Digital Printing
Your Local Suppliers of Custom Uniforms and Workwear Specialists in Screen Printing, Embroidery, Dye Sublimations and Digital Printing
Your Local Suppliers of Custom Uniforms and Workwear Specialists in Screen Printing, Embroidery, Dye Sublimations and Digital Printing
Your Local Suppliers of Custom Uniforms and Workwear Specialists in Screen Printing, Embroidery, Dye Sublimations and Digital Printing
Your Local Suppliers of Custom Uniforms and Workwear Specialists in Screen Printing, Embroidery, Dye Sublimations and Digital Printing
Your Local Suppliers of Custom Uniforms and Workwear Specialists in Screen Printing, Embroidery, Dye Sublimations and Digital Printing
Your Local Suppliers of Custom Uniforms and Workwear Specialists in Screen Printing, Embroidery, Dye Sublimations and Digital Printing
Your Local Suppliers of Custom Uniforms and Workwear Specialists in Screen Printing, Embroidery, Dye Sublimations and Digital Printing
Your Local Suppliers of Custom Uniforms and Workwear Specialists in Screen Printing, Embroidery, Dye Sublimations and Digital Printing
Your Local Suppliers of Custom Uniforms and Workwear Specialists in Screen Printing, Embroidery, Dye Sublimations and Digital Printing
Your Local Suppliers of Custom Uniforms and Workwear Specialists in Screen Printing, Embroidery, Dye Sublimations and Digital Printing
Your Local Suppliers of Custom Uniforms and Workwear Specialists in Screen Printing, Embroidery, Dye Sublimations and Digital Printing
Your Local Suppliers of Custom Uniforms and Workwear Specialists in Screen Printing, Embroidery, Dye Sublimations and Digital Printing
Your Local Suppliers of Custom Uniforms and Workwear Specialists in Screen Printing, Embroidery, Dye Sublimations and Digital Printing
Your Local Suppliers of Custom Uniforms and Workwear Specialists in Screen Printing, Embroidery, Dye Sublimations and Digital Printing
Your Local Suppliers of Custom Uniforms and Workwear Specialists in Screen Printing, Embroidery, Dye Sublimations and Digital Printing
Your Local Suppliers of Custom Uniforms and Workwear Specialists in Screen Printing, Embroidery, Dye Sublimations and Digital Printing
Your Local Suppliers of Custom Uniforms and Workwear Specialists in Screen Printing, Embroidery, Dye Sublimations and Digital Printing
Your Local Suppliers of Custom Uniforms and Workwear Specialists in Screen Printing, Embroidery, Dye Sublimations and Digital Printing
Your Local Suppliers of Custom Uniforms and Workwear Specialists in Screen Printing, Embroidery, Dye Sublimations and Digital Printing
Your Local Suppliers of Custom Uniforms and Workwear Specialists in Screen Printing, Embroidery, Dye Sublimations and Digital Printing
Your Local Suppliers of Custom Uniforms and Workwear Specialists in Screen Printing, Embroidery, Dye Sublimations and Digital Printing
Your Local Suppliers of Custom Uniforms and Workwear Specialists in Screen Printing, Embroidery, Dye Sublimations and Digital Printing
Your Local Suppliers of Custom Uniforms and Workwear Specialists in Screen Printing, Embroidery, Dye Sublimations and Digital Printing
Your Local Suppliers of Custom Uniforms and Workwear Specialists in Screen Printing, Embroidery, Dye Sublimations and Digital Printing
Your Local Suppliers of Custom Uniforms and Workwear Specialists in Screen Printing, Embroidery, Dye Sublimations and Digital Printing
Your Local Suppliers of Custom Uniforms and Workwear Specialists in Screen Printing, Embroidery, Dye Sublimations and Digital Printing
Your Local Suppliers of Custom Uniforms and Workwear Specialists in Screen Printing, Embroidery, Dye Sublimations and Digital Printing
Your Local Suppliers of Custom Uniforms and Workwear Specialists in Screen Printing, Embroidery, Dye Sublimations and Digital Printing
Your Local Suppliers of Custom Uniforms and Workwear Specialists in Screen Printing, Embroidery, Dye Sublimations and Digital Printing
Your Local Suppliers of Custom Uniforms and Workwear Specialists in Screen Printing, Embroidery, Dye Sublimations and Digital Printing
Your Local Suppliers of Custom Uniforms and Workwear Specialists in Screen Printing, Embroidery, Dye Sublimations and Digital Printing
Your Local Suppliers of Custom Uniforms and Workwear Specialists in Screen Printing, Embroidery, Dye Sublimations and Digital Printing
Your Local Suppliers of Custom Uniforms and Workwear Specialists in Screen Printing, Embroidery, Dye Sublimations and Digital Printing
Your Local Suppliers of Custom Uniforms and Workwear Specialists in Screen Printing, Embroidery, Dye Sublimations and Digital Printing
Your Local Suppliers of Custom Uniforms and Workwear Specialists in Screen Printing, Embroidery, Dye Sublimations and Digital Printing
Your Local Suppliers of Custom Uniforms and Workwear Specialists in Screen Printing, Embroidery, Dye Sublimations and Digital Printing
Your Local Suppliers of Custom Uniforms and Workwear Specialists in Screen Printing, Embroidery, Dye Sublimations and Digital Printing
Your Local Suppliers of Custom Uniforms and Workwear Specialists in Screen Printing, Embroidery, Dye Sublimations and Digital Printing
Your Local Suppliers of Custom Uniforms and Workwear Specialists in Screen Printing, Embroidery, Dye Sublimations and Digital Printing
Your Local Suppliers of Custom Uniforms and Workwear Specialists in Screen Printing, Embroidery, Dye Sublimations and Digital Printing
Your Local Suppliers of Custom Uniforms and Workwear Specialists in Screen Printing, Embroidery, Dye Sublimations and Digital Printing
Your Local Suppliers of Custom Uniforms and Workwear Specialists in Screen Printing, Embroidery, Dye Sublimations and Digital Printing
Your Local Suppliers of Custom Uniforms and Workwear Specialists in Screen Printing, Embroidery, Dye Sublimations and Digital Printing
Your Local Suppliers of Custom Uniforms and Workwear Specialists in Screen Printing, Embroidery, Dye Sublimations and Digital Printing
Your Local Suppliers of Custom Uniforms and Workwear Specialists in Screen Printing, Embroidery, Dye Sublimations and Digital Printing
Your Local Suppliers of Custom Uniforms and Workwear Specialists in Screen Printing, Embroidery, Dye Sublimations and Digital Printing
Your Local Suppliers of Custom Uniforms and Workwear Specialists in Screen Printing, Embroidery, Dye Sublimations and Digital Printing
Your Local Suppliers of Custom Uniforms and Workwear Specialists in Screen Printing, Embroidery, Dye Sublimations and Digital Printing
Your Local Suppliers of Custom Uniforms and Workwear Specialists in Screen Printing, Embroidery, Dye Sublimations and Digital Printing
Your Local Suppliers of Custom Uniforms and Workwear Specialists in Screen Printing, Embroidery, Dye Sublimations and Digital Printing
Your Local Suppliers of Custom Uniforms and Workwear Specialists in Screen Printing, Embroidery, Dye Sublimations and Digital Printing
Your Local Suppliers of Custom Uniforms and Workwear Specialists in Screen Printing, Embroidery, Dye Sublimations and Digital Printing
Your Local Suppliers of Custom Uniforms and Workwear Specialists in Screen Printing, Embroidery, Dye Sublimations and Digital Printing
Your Local Suppliers of Custom Uniforms and Workwear Specialists in Screen Printing, Embroidery, Dye Sublimations and Digital Printing
Your Local Suppliers of Custom Uniforms and Workwear Specialists in Screen Printing, Embroidery, Dye Sublimations and Digital Printing
Your Local Suppliers of Custom Uniforms and Workwear Specialists in Screen Printing, Embroidery, Dye Sublimations and Digital Printing
Your Local Suppliers of Custom Uniforms and Workwear Specialists in Screen Printing, Embroidery, Dye Sublimations and Digital Printing
Your Local Suppliers of Custom Uniforms and Workwear Specialists in Screen Printing, Embroidery, Dye Sublimations and Digital Printing
Your Local Suppliers of Custom Uniforms and Workwear Specialists in Screen Printing, Embroidery, Dye Sublimations and Digital Printing
Your Local Suppliers of Custom Uniforms and Workwear Specialists in Screen Printing, Embroidery, Dye Sublimations and Digital Printing
Your Local Suppliers of Custom Uniforms and Workwear Specialists in Screen Printing, Embroidery, Dye Sublimations and Digital Printing
Your Local Suppliers of Custom Uniforms and Workwear Specialists in Screen Printing, Embroidery, Dye Sublimations and Digital Printing
Your Local Suppliers of Custom Uniforms and Workwear Specialists in Screen Printing, Embroidery, Dye Sublimations and Digital Printing
Your Local Suppliers of Custom Uniforms and Workwear Specialists in Screen Printing, Embroidery, Dye Sublimations and Digital Printing
Your Local Suppliers of Custom Uniforms and Workwear Specialists in Screen Printing, Embroidery, Dye Sublimations and Digital Printing
Your Local Suppliers of Custom Uniforms and Workwear Specialists in Screen Printing, Embroidery, Dye Sublimations and Digital Printing
Your Local Suppliers of Custom Uniforms and Workwear Specialists in Screen Printing, Embroidery, Dye Sublimations and Digital Printing
Your Local Suppliers of Custom Uniforms and Workwear Specialists in Screen Printing, Embroidery, Dye Sublimations and Digital Printing
Your Local Suppliers of Custom Uniforms and Workwear Specialists in Screen Printing, Embroidery, Dye Sublimations and Digital Printing
Your Local Suppliers of Custom Uniforms and Workwear Specialists in Screen Printing, Embroidery, Dye Sublimations and Digital Printing
Your Local Suppliers of Custom Uniforms and Workwear Specialists in Screen Printing, Embroidery, Dye Sublimations and Digital Printing
Your Local Suppliers of Custom Uniforms and Workwear Specialists in Screen Printing, Embroidery, Dye Sublimations and Digital Printing
Your Local Suppliers of Custom Uniforms and Workwear Specialists in Screen Printing, Embroidery, Dye Sublimations and Digital Printing
Your Local Suppliers of Custom Uniforms and Workwear Specialists in Screen Printing, Embroidery, Dye Sublimations and Digital Printing
Your Local Suppliers of Custom Uniforms and Workwear Specialists in Screen Printing, Embroidery, Dye Sublimations and Digital Printing
Your Local Suppliers of Custom Uniforms and Workwear Specialists in Screen Printing, Embroidery, Dye Sublimations and Digital Printing
Your Local Suppliers of Custom Uniforms and Workwear Specialists in Screen Printing, Embroidery, Dye Sublimations and Digital Printing
Your Local Suppliers of Custom Uniforms and Workwear Specialists in Screen Printing, Embroidery, Dye Sublimations and Digital Printing
Your Local Suppliers of Custom Uniforms and Workwear Specialists in Screen Printing, Embroidery, Dye Sublimations and Digital Printing
Your Local Suppliers of Custom Uniforms and Workwear Specialists in Screen Printing, Embroidery, Dye Sublimations and Digital Printing
Your Local Suppliers of Custom Uniforms and Workwear Specialists in Screen Printing, Embroidery, Dye Sublimations and Digital Printing
Your Local Suppliers of Custom Uniforms and Workwear Specialists in Screen Printing, Embroidery, Dye Sublimations and Digital Printing
Your Local Suppliers of Custom Uniforms and Workwear Specialists in Screen Printing, Embroidery, Dye Sublimations and Digital Printing
Your Local Suppliers of Custom Uniforms and Workwear Specialists in Screen Printing, Embroidery, Dye Sublimations and Digital Printing
Your Local Suppliers of Custom Uniforms and Workwear Specialists in Screen Printing, Embroidery, Dye Sublimations and Digital Printing
Your Local Suppliers of Custom Uniforms and Workwear Specialists in Screen Printing, Embroidery, Dye Sublimations and Digital Printing
Your Local Suppliers of Custom Uniforms and Workwear Specialists in Screen Printing, Embroidery, Dye Sublimations and Digital Printing
Your Local Suppliers of Custom Uniforms and Workwear Specialists in Screen Printing, Embroidery, Dye Sublimations and Digital Printing
Your Local Suppliers of Custom Uniforms and Workwear Specialists in Screen Printing, Embroidery, Dye Sublimations and Digital Printing
Your Local Suppliers of Custom Uniforms and Workwear Specialists in Screen Printing, Embroidery, Dye Sublimations and Digital Printing
Your Local Suppliers of Custom Uniforms and Workwear Specialists in Screen Printing, Embroidery, Dye Sublimations and Digital Printing
Your Local Suppliers of Custom Uniforms and Workwear Specialists in Screen Printing, Embroidery, Dye Sublimations and Digital Printing
Your Local Suppliers of Custom Uniforms and Workwear Specialists in Screen Printing, Embroidery, Dye Sublimations and Digital Printing
Your Local Suppliers of Custom Uniforms and Workwear Specialists in Screen Printing, Embroidery, Dye Sublimations and Digital Printing
Your Local Suppliers of Custom Uniforms and Workwear Specialists in Screen Printing, Embroidery, Dye Sublimations and Digital Printing
Your Local Suppliers of Custom Uniforms and Workwear Specialists in Screen Printing, Embroidery, Dye Sublimations and Digital Printing
Your Local Suppliers of Custom Uniforms and Workwear Specialists in Screen Printing, Embroidery, Dye Sublimations and Digital Printing
Your Local Suppliers of Custom Uniforms and Workwear Specialists in Screen Printing, Embroidery, Dye Sublimations and Digital Printing
Custom Workwear Clothing Online
Flash Uniforms is an Australian online store that specialises in custom workwear and healthcare uniforms, including hi-vis shirts, cuffed men's workwear taped pants, nursing scrub tops, and chef uniforms. We also offer embroidery, screen printing, dye sublimation, and digital DTF printing services to customize your corporate brand or logo. Flash Uniforms are an authorized Bowls Australia Uniforms Manufacturer and a Department of Education School Uniforms Supplier.
Shop Now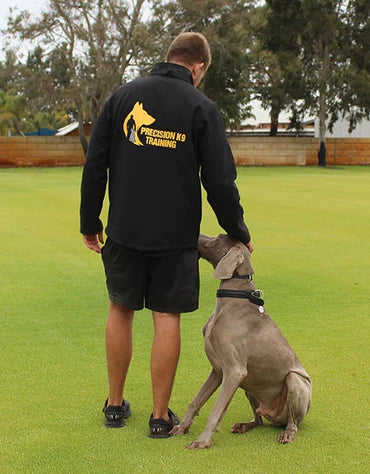 Flash Uniforms is dedicated to quality design and manufacture of unique uniforms for sport, school, promotion, scrub tops and pants or workwear.
Whether you are looking for a uniform for sport teams, schools, work wear or promotional events, Flash Uniforms can provide you with functional and high-quality clothing that is sure to make an impression. Browse our range of casual, corporate and hi-vis workwear online today.
For over 30 years, we have been providing the best possible quality clothing to clients in Perth and across Australia; offering bespoke design to meet their requirements for custom uniforms. Our talented team have unrivalled expertise in everything from print reproduction, to production processes such as Screen Printing, Dye Sublimation, Digital printing and Embroidery.
Each garment is tailored just for you and we offer a wide range of products as well as a special sampling service. Flash Uniforms is able to cater for every kind of order, big or small, and we are proud of our premium performance fabrics, reliable delivery times, precision construction and high-quality graphic reproduction.
We understand that every item of clothing is representing Flash Uniforms, which is why we ensure each one represents the hard work, dedication, cutting edge design and manufacturing quality we stand for.
Read More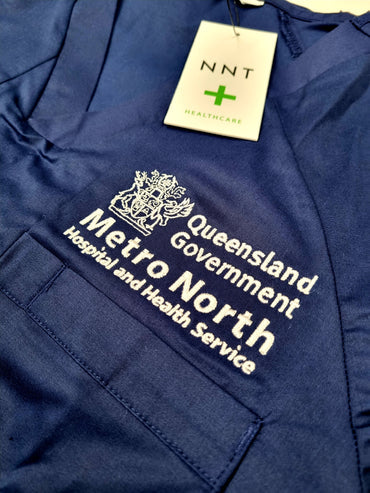 Embroidered & Custom Printed Uniforms and Workwear Australia
We are the #1 supplier of embroidered uniforms and Hi Vis Workwear in Perth, Western Australia. Flash Uniforms specialize in sourcing and custom embellishment's such as embroidery, screen printing, digital printing and dye sublimation.
We have expert embroidery logo digitizers and vector artists along with investment in the latest digital printing software to ensure your uniforms always stand out from the crowd.
Our mission is not only to serve corporate clients, we also cater for small companies and specialize in tradie's workwear embroidery and printing. Our vast online catalogue is waiting for you to order, you are only one step away from the perfect embroidered uniform.
More Info
Sale price

$27.42

Regular price

Unit price

per
Sale price

$27.73

Regular price

Unit price

per
Sale price

$55.35

Regular price

Unit price

per
Sale price

$68.19

Regular price

Unit price

per