Medical Uniforms
The right uniform can make all the difference, especially in healthcare. Stay safe and feel professional with Flash Uniforms range of medical uniforms. We stock a broad selection of uniforms, with full customisation options and tailoring to help you get the most out of your medical uniform. Using high-quality materials and the latest in customisation techniques we can provide you with tunics, nursing scrubs, lab coats, face masks, face shields and more that are guaranteed to handle anything your job can throw at them. Order online today and save on medical uniforms for your or your team.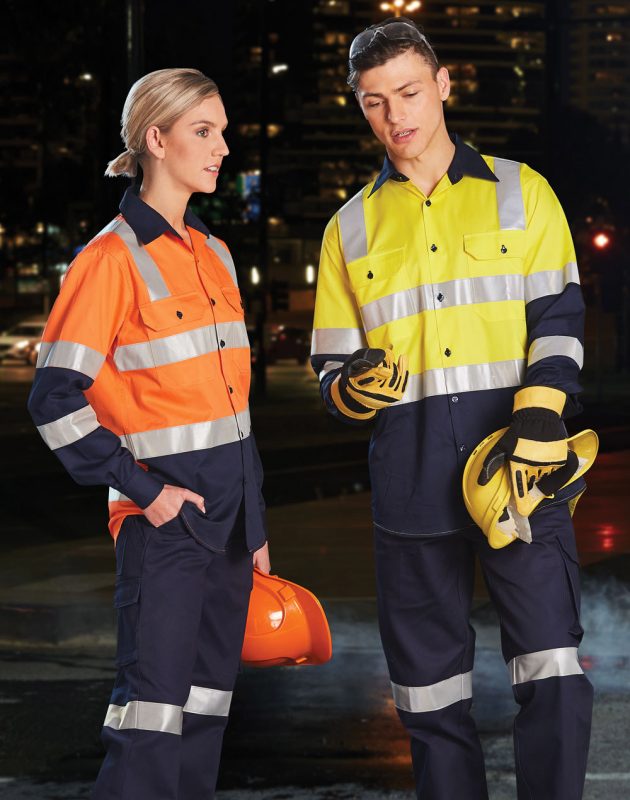 Medical Uniform Customisation
We offer a wide range of customisation options for medical uniforms, including embroidery, screen printing, tailoring, digital transfers and more. If you need a logo or design printed on your uniforms or need to change the way they look, our team can accommodate your needs and deliver the product you're after. We use exclusively high-quality products from leading manufacturers, as well as premium performance fabrics to ensure your uniforms can handle the stress of daily wear.
Call Us Now
Why Choose Flash Uniforms
Flash Uniforms are committed to delivering high-quality products and excellent customer service. If you need uniforms for your entire team or need to add custom branding to your uniforms, Flash Uniforms can meet all your needs. Here are just some reasons our clients choose us:
Appearances can help a great deal in the medical field, and our selection of medical wear is available in various colours and styles to fit with your workplace and preferences. With a full customization service available, we can help you customise everything from the colour and design of your uniforms to their size and fit.
By making use of the latest in advanced technologies and high-quality materials, we can give you paramedic scrub suits, tunics, laboratory coats, crystal face masks and more that are able to stand up to whatever your task can throw at them.
You will also find high-quality clothing online today and save on doctor uniforms for you or your group.
Medical uniforms are essential for any doctor or nurse. They make it easier to identify the person wearing the uniform and also make them more recognizable in an emergency situation. Medical uniforms can come in a variety of styles and colours, and they can be expensive, but they are well worth the investment.
How Inventions Have Changed The Way We Dress For Surgery?
How medical uniforms have changed the way we dress for surgery has been a gradual process. The first uniforms were created in the 1800s, but they were very different from what we use today. They consisted of a white coat and apron that was tied around the waist. This outfit was often dirty and it was difficult to move around in.
Over time, doctors realized that their patients felt more comfortable when they were wearing something that looked like normal clothing. They also noticed that their patients recovered faster if they felt relaxed and comfortable. To make surgery more comfortable for patients, hospitals started providing pyjamas and robes instead of just coats and aprons.
Today, there are many different types of medical uniforms available to suit any patient's needs. There are hospital gowns, scrubs, caps, facemasks, booties and slippers.
What is a nurse uniform called?
Scrubs are also a type of healthcare uniform worn in emergency rooms and operating rooms
 Why are medical uniforms called scrubs?
By the 1960s, most hospitals had changed to shades of green to provide visual contrast and make stains seem less visible. These green scrubs were originally referred to as "surgical greens" but came to be called "scrubs" since they were worn primarily in a "scrubbed" (sterile) environment.
 Scrub Colors, Their Meanings, and Hospital Dress Codes
it is important to be aware of any specific dress code that may be in place at the hospital you are visiting. If there is no specific dress code, then typically it is understood that you can choose which scrubs you wish to wear. However, always make sure that the scrubs you choose are in compliance with any applicable hospital policies.
In conclusion, hospitals should have dress codes that help the staff look visually distinct, separating specialities and departments. Dressing in a way that makes you stand out will help patients feel comfortable and make it easier to find the person they need.
For example, the trauma ward might be wearing a deep blue, while the obstetrics and gynaecology department wears purple, and the nursery and paediatrics department wears a soft pink.
Sometimes it's not to separate specialities, but professions: doctors wear a dark blue, while nurses wear a softer blue, surgeons wear green, receptionists wear grey, technicians wear maroon, and so on.
The division of scrubs according to colour is carried out.
White
White attire was among the first colours a nurse, doctor, or surgeon would frequently wear. White was chosen because of its cleanliness but proved to be a challenge over time.
White uniforms caused eye strain and visual fatigue, resulting in migraines and the actual removal of blood stains was impossible. Even if bleach was used to delouse the bloodstains, they remained a greenish or brown hue after washing.
Red
Red is also known as a colour that raises a patient's heart rate, but some colours maximize patient reaction more than others. Using red clothing helps boost the mood of a doctor or physician's office.
Yellow
Yellow is a spectacular and intense hue, which might increase the heartbeat, which is why it is t often made use of in hospitals. However, it is thought of as a joyful and energetic colour linked to sunlight, happiness, and positive energy.
It's recommended to use in hospice care or a paediatric workplace where it can provide someone with joy. Yellow scrubs are mostly chosen by someone with an extroverted personality.
Green
Green is most frequently observed among hospital walls as a result of its connection with tranquillity, healing and tranquillity. Green not only substantializes the eyes' rest but additionally decreases blood pressure.
Given the history of nursing uniforms, this particular shade has been used to alleviate headaches caused by the use of white outfits. Plus, green helps to lessen eye strain during critical surgeries for surgeons.
Blue
An additional popular nurse colour right now is blue. Like green, it has quite a few useful properties too. It has a favourable impact on blood pressure and alleviates anxiety. Additionally, it is symbolic of relaxation, peace, and tranquillity. Since blue is considered a tranquil colour, based on its psychological connotations, more reputable medical staffs often wear light blue scrubs.
Why do doctors wear white coats?
Doctors wear white coats to symbolize their profession and the importance of good medical care. White coats also help doctors stand out from the crowd and instil trust in patients.
Apart from the above, a white coat presents the doctor's medical intent and represents the doctor's symbolic barrier that maintains the doctor-patient professional distance. Above all, white is considered to be a colour of peace, a garment of compassion and the relaxation that the doctor receives through treating patients.
That is why doctors also wear white coats. It is also believed to be that when patients come to the hospital, an optimistic environment can help them relax during a stressful situation, which explains the doctors' decision to always wear white coats. As a result, doctors began wearing white coats in the early 20th century.
An internal survey was conducted which shows some results of doctors wearing white coats:
The white coat is easily identified by patients, nurses and other doctors.
Due to large pockets in a white coat, there is an ease in carrying stethoscopes etc.
Emphasis on status as a physician.
Following social expectations for doctors.
Protect yourself against infection from the surroundings and patients.
It marks an impression of cleanliness.
Protect patients against contamination from self.
Whitecoat helps to maintain body temperature in the chilly environment of the hospital.
Cleaning
Surgical scrub uniforms are usually not owned by the patient. Concerns about safety for home use and the cost of infection make the scrubs in hospitals or at health spas leased through a commercial linen service or owned by the hospital. Due to these high limits, for a time disposable scrubs were produced.
In conclusion, doctors realized that their patients felt more comfortable when they were wearing something that looked like normal clothing, and they also noticed that their patients recovered faster if they did. This is why many hospitals now require their patients to wear something that looks like regular clothing while they are in the hospital. This will make the patients feel more comfortable and reduce the amount of stress they feel.
Order Medical Uniforms Online Today
We supply uniforms to businesses and clinics all across Australia, including dental and general practitioners/doctor surgeries, nurses and hospitals, beauty salons, cosmetic and laser salons, spa facilities, nail salons. If you need medical uniforms fast, place your order online with your specifications and customisation options and our team will get to work. With leading brands to choose from and customise, including Biz Care, BENCHMARK, JB's you can get the uniform you need fast. Order online now or call us for more information.