SCHOOL UNIFORM SUPPLIER PERTH
If you're looking for high-quality school uniforms as tough the students wearing them, choose Flash Uniforms. We're Perth's leading school uniform shop and school uniforms suppliers to schools in Western Australia, approved by the Department of Education WA to supply school uniforms and apparel in Perth. If you need school uniforms for daily use, for school sports or for other school events, we can provide you with high quality uniforms that are guaranteed to last the distance as we manutacture school uniforms to ensure durability. Order online and get your uniforms customised to match your needs, with optional screen printing, embroideryand more.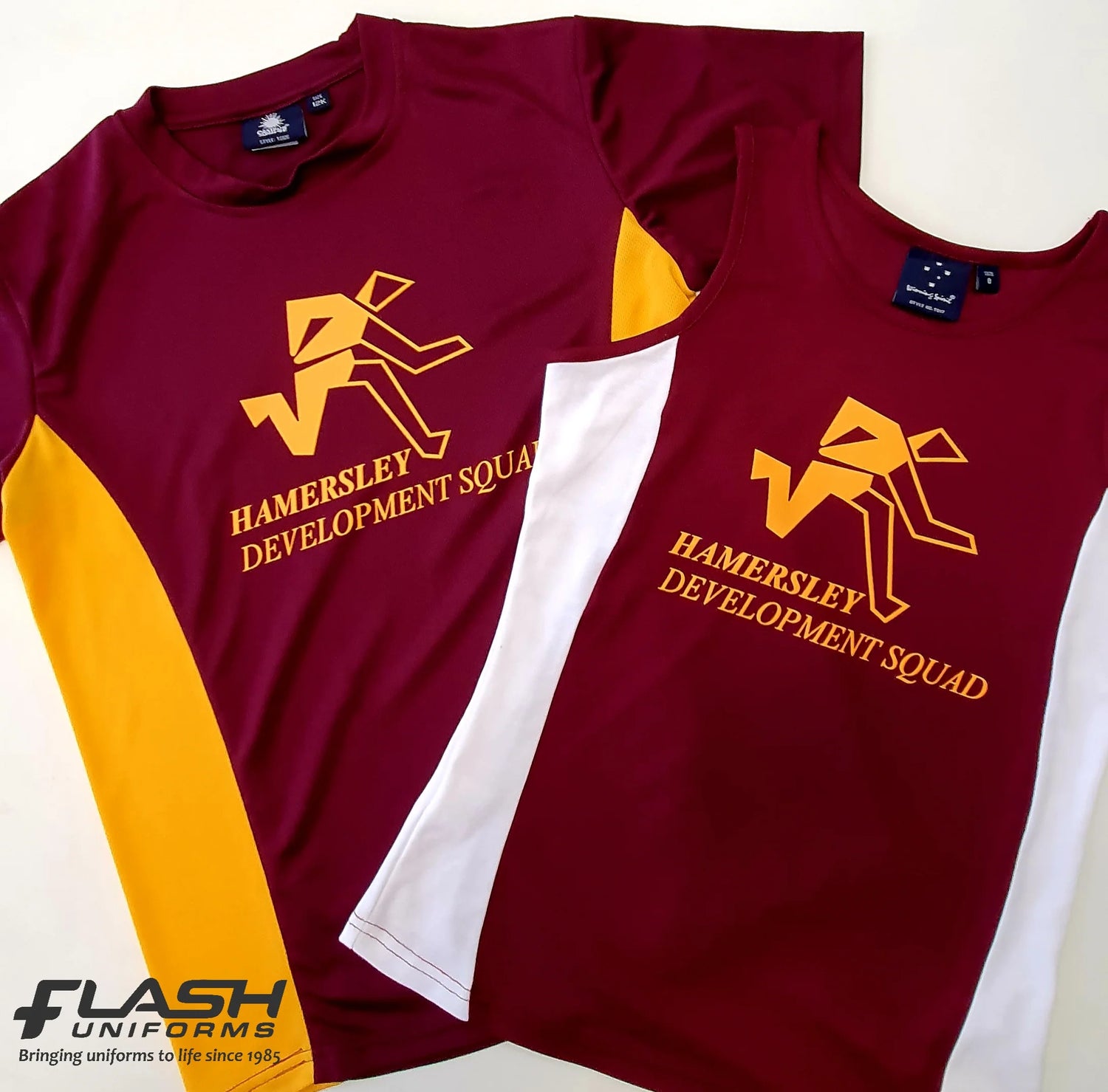 Comfortable and Durable School Uniforms
It's important that your child feels comfortable and confident in their school uniform. It's why all the products we supply and use for manufacturing are thoroughly tested for strength, comfort and durability. We aim to provide school uniforms that your child will want to wear, and feel proud of. Our uniforms are built for life, and made to handle anything students can throw at them.
Call Us Now
Our Range of School Uniforms
Currently we supply and design polo shirts, track pants, sweaters, jackets, shirts, dresses, shorts and t-shirts to schools as well as bags, hats, polo shirts and caps for day care use. We generally carry out custom screen printing, dye sublimation or embroidery for most school uniforms.
As well as supplying and manufacturing core school uniforms, we also supply school sports wear, sports team uniforms and t-shirts, and custom pieces for specific events or occasions. We specialise in custom grade 6 or year 12 varsity jackets, hoodies, college jackets and polo's.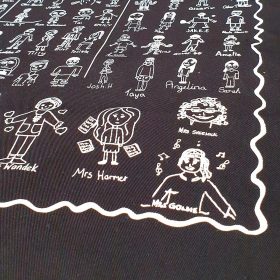 Uniform Cut and Sew
Worried your child's uniform won't fit properly? No problems! Ask us about our in-house cut and sew tailoring service. We can manufacture your uniforms locally in Perth at the highest possible quality using locally source fabrics and items. All our core uniforms are 100% Australian Made, and can be tailored to suit your child. Simply send through the measurements and your uniform requirements and we'll deliver high-quality results that meet your needs exactly. For more information on this service, contact our team today.
If you need uniforms for school usage, for sports, or for any other school occasion, we at Flash Uniforms often provide top-quality school uniforms designed to last the distance.
Choose your own ideal colors and features when ordering school uniforms to match your needs. You can include clothing and equipment created with one of several optional procedures, such as screen printing, embroidery, and more.
There are a variety of different types of school uniforms, and they can be found in both formal and informal settings. Some people think that school uniforms are unnecessary, but others believe that they can help to create a positive school environment.
School uniforms are becoming more and more popular. What's next?
The first thing that many people think about when it comes to school uniforms is whether or not they should have them. Many people believe that having a uniform makes students feel more connected to their school, which in turn can help them learn more. However, there are some people who believe that wearing a uniform makes students look like they are all the same. Some schools are starting to give their students the option of wearing either traditional school uniforms or clothing that reflects their personal style. which is something new.
As for what type of school uniform should school be used, there is no one right answer. Some schools choose to use traditional uniforms, while others go with clothing that reflects the student's personal style. It all depends on the school's policies and what works best for the students.
Who invented uniforms in school?
It's thought that 19th-century England was the place where schools first began to require uniforms. It is said that Christ's Hospital School was the first school to require uniforms in the 16th century in the United Kingdom.
How Schools Are Making Uniforms So Affordable
School uniforms have been around since the 1800s, but they have come back into fashion in the 2000s. There are many reasons for this, but one reason is that there is a perception that school uniforms make students look and feel more disciplined. This is because students know that they are expected to dress similarly at all times. In some cases, making school uniforms affordable can be beneficial to schools because it reduces the amount of money that is spent on clothing for individual students. Another advantage of making school uniforms affordable is that it can help reduce bullying and social exclusion.
Why do schools require students to wear uniforms?
Uniforms at school are a common way to help students feel comfortable, organized, and safe. Schools often require uniforms because they believe that they help to create a positive environment for learning. In addition, many schools believe that uniforms can help to reduce violence and vandalism.
5 Reasons why it is essential to wear a uniform in school?
A school uniform is a uniform worn by students primarily for a school or an educational institution. They are common in primary and secondary schools in various countries.
One of the principal benefits of wearing school uniforms is the equality they provide. Nowadays, in a world of fashion and beauty trends, clothing has become a status symbol for children in schools. Uniforms negate this philosophy by embodying a sense of equality and oneness among them. This way, it does not provide a means for wealthier kids to target poorer ones.
Wearing School uniforms discourages the worry about the way one looks and instils self-respect, which improves a university student's focusing abilities, resulting in his or her success. Because of this, the individual's energies won't be channelled toward conforming to society and will be put aside for studying and learning.
It is typical to see children today being very overprepared when it comes to having the correct outfit to wear to class. As a result, children often allow too much time to select the perfect outfit for a class that day. This consumes a lot of time. With uniforms, you already know what to put on, won't get worked up about looking your best, and can avoid an argument with your parents over you being late for school.
By the end of the school experience, you'll recall the discipline lessons you learned the most. Wearing a respectable, reliable uniform and using index cards and other school supplies can lessen absences, improve in-class attendance, and enhance your obedience and concentration. Speech skills develop, which is very beneficial for personal development and helps instil courage and motivation.
The significance of uniforms in schools is such that it creates an association, a sense of pride, and a sense of loyalty toward the school, encouraging the attitude of working in a group that is reflected in school clubs, sports and competitions.
Spending large amounts of money on trendy jeans and other such designer clothes is expensive for the parent. School uniforms are not very expensive, and you can buy multiple sets for a much cheaper price. As a result, they will not need to waste their time on deciding the correct choice of clothes and will focus more on going to class.
How can you customize your school's uniform policy?
You may be wondering what you can do to customize your school's uniform policy. Here are a few tips:
Make sure the uniforms fit well. If they're too big or too small, they'll look strange and imbalanced.
Consider the appropriateness of the uniforms for the school's environment. Some schools have stricter dress codes than others, so be sure to check before purchasing anything.
Choose clothes that will coordinate with each other and with other aspects of your wardrobe. This way, you won't have to keep buying new uniforms every year.
Consider your lifestyle when choosing to clothe for school. Are you usually active outdoors or in a classroom? Will wearing clothes that restrict movement fit into your day-to-day routine?
Prioritize comfort above all else when it comes to choosing uniforms.
In conclusion, school uniforms can help children feel more comfortable and safe at school, and they are often seen as a way to show school pride. If you're thinking about adopting a school uniform for your child, be sure to speak with their teacher first to make sure it's appropriate for the grade level your child is in.
Order Online from our School Uniform Shop
If you're looking to get custom clothing or uniforms, we charge no setup fees on any orders. This means you can get your design printed and only pay the manufacturing cost. What's more, with all our design and manufacturing carried out in-house, you get your order made and delivered faster. No matter where you are in Australia, we charge flat rate shipping on all our orders, no matter the size. Order online today and get your uniforms in time for school!