CHEF UNIFORM PERTH
Flash Uniforms supply custom uniforms for the hospitality industry in Perth and Australia wide. If you need a uniform for your bar staff, restaurant, event catering, or anything else, our experts can tailor uniforms to match your needs exactly. The last thing you want is uncomfortable work uniforms. If you need a tailored chef uniform Perth, or uniforms for your team, we can tailor to match provided measurements and give your staff comfortable, stylish uniforms. We offer embroidery, screen printing, tailoring, dye sublimation, digital transfers and more, allowing you to get your uniforms exactly the way you want them. With no set up fees on all orders and flat-rate delivery in Perth and Australia wide, call us today and get started!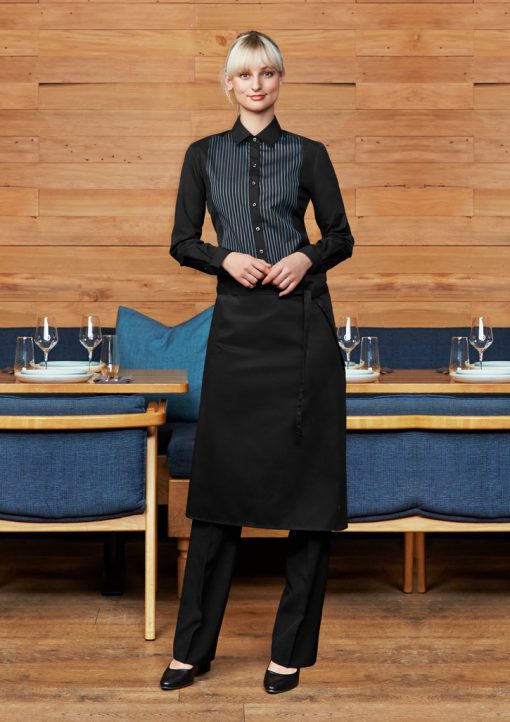 Chef Uniform Perth Specialists
For specialised uniforms such as a chef uniform Perth, it can be hard to find high-quality products that you know will be able to handle the stress of the job. We use high-quality materials, paints and dyes, as well as premium performance fabrics, to ensure your uniforms last the distance. We take pride in our uniforms, putting in hard work and using the latest technology to deliver outstanding results.
Call Us Now
Your Tailored Chef Uniform in Perth
Our main clothing items for chefs include aprons with or without pockets, headwear for chefs, waist aprons, bib aprons, trousers, shirt and jackets for chefs. Our main suppliers of chef uniforms Perth are Biz collection, JB's Wear, DNC Workwear and Chef Works. All our suppliers have been tested and reviewed to ensure quality, and are part of what allows us to provide such high-quality end products. Order online today or call us now and experience the difference Flash Uniforms can make for you.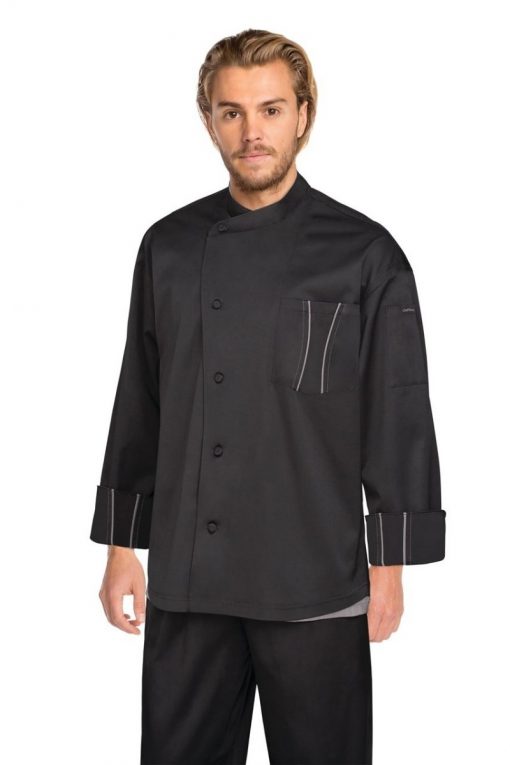 Our Clients in the Hospitaly Sector
We supply custom uniforms to a broad range of businesses in the hospitality industry, ranging from bars and restaurants, events management companies, wedding catering, wineries, cafes, restaurants, barista, tourism, juice bars, coffee shops, ice cream and gelato retail shops, chocolate and cheese factories, butchers and bakers and more. We have the experience to take your unique needs into account and provide you with uniforms that match them.
Call Us Now
Why Choose Flash Uniforms?
At Flash Uniforms, we strive to deliver an excellent service from start to finish. Ordering single items online is easy, with flat rate shipping and all our standard customisation options available. For larger orders, we assign you a dedicated account manager who will work with you to get you the results you're looking for. This includes free mock-ups and visual proofs, no setup fees when vector files are supplied, and our trademark amazing customer service. All our products come at wholesale prices, direct from the manufacturer. With no middle man between manufacturing, design and customisation, you save money on the final product and get your uniforms delivered faster. For more information on our services, talk to our team today. We're always happy to help!
The beginnings of the chef's uniform are attributed to the renowned French chef, Marie-Antoine Careme. In 1822, he drafted two chefs wearing uniforms, portraying what he thought was an ideal look for chefs, and his desire to see professionalism in the industry. In the late 1800s, it became more widespread. Today many chefs are still wearing similar but more modern takes on this timeless tradition.
Professional chefs should have 6 elements of the uniform in their own home kitchens.
In the kitchen, heat is a constant factor and risk. Everything is designed to help you be as safe as possible, so a half apron protects your lower leg, while a full apron protects you from your feet to your neck. Some aprons even have pockets, so you can organize your objects or keep other things you may need inside. During cooking outbursts, avoid using your apron, as it could have unforeseen consequences. Regardless of what else you choose to do, it is the most essential item.
The Toque
If you are wondering what are toques, it's the sometimes comically large white hat that you see chefs wear on formal occasions. The most popular theory is that it is derived from the royal crown that the royal family used to reward their pastry chef. The crown would eventually become what we know today. Some say the wrinkles represent the many methods to use eggs as a go-to base ingredient for many culinary dishes; others say that it relates to the number of recipes they've learned to cook. Whatever it is, a toque's history is as illustrious as the dishes that chefs cook.
Side Towel
This towel is designed to absorb any hot items, especially pans and tableware if they're lowered. Without it, you are more likely to unintentionally warm something up than if you always used one to grab food on the fly.
Shoes
Your shoes are a critical component of your ensemble. You can cook in only a t-shirt and sweat pants, but the soles of your shoes must enable you to move with ease and prevent slips. Your feet detest your shoes, and you may injure yourself if you utilize the wrong pair for too long. For that reason, it's a good idea to wear shoes that are considered "comfortable," protection that is "slippery," and soles that are "non-slip."
Pants need to have three main functions: to be durable, comfortable to wear, and breathable. As long as you can find pants that fulfil these requirements then you'll be able to make it. You do not want to be stuck for hours on end in pants that are not comfortable and that make you perspire profusely.
The fabric is often flame retardant to resist fire when it comes in contact with it. Because of this, the professional chef's uniform has a very obvious function; when you are too busy in the heat of the kitchen area, this can help you to be safer when you accidentally allow your sleeve to get too close to the flame and nearby combustibles.
Make sure your garments can take the heat if you're going to have a prolonged cook time in a busy kitchen. If you're in fact reheating leftovers in the microwave, then you probably don't need to worry much about your clothing, but if you plan on spending hours on a stove with a particular number of burners, it may be best to have your garments able to withstand heat.
Why do Chefs still wear hats?
Modern chefs are still wearing hats, partially for hygiene purposes, to keep hair off of food and also to take away sweat. The wearing of chef hats could also be part of a chef uniform requirement set by the restaurant, commercial kitchen, hotel or restaurant or simply be the chef's personal style and taste.
Chefs often choose our Aussie Chef hat, baseball cap, or disposable hat nowadays. Some hats are in black or white, but different styles come in a range of colours to suit chefs if they wanted to add a splash of colour to their uniform.
Why is a chef's hat so tall?
The significance of the Chef Hat
The size of the hat of a chef indicated the chef's position in the kitchen hierarchy, the taller the hat, the higher the chef was. And the pleats weren't just an interesting detail, rather, the more pleats there were, the more details the number indicated on their experience - 100 pleats, a hundred recipes.
Why dochef jackets have double buttons?
The same jacket worn on both breasts helps prevent the chest and stomach area from sunburn from the skin possibly being splashed with liquid during accidents. One possible way to reverse the stain is to unravel the knot in the fabric. Knotted buttons were used to prevent the fabric from frequent washings at high temperatures.
The Top 10 Reasons To Start Wearing A Chef's Uniform
Chef's uniforms make a great impression.
Wearing a chef's uniform can help improve your confidence.
It can show that you are serious about your career in the culinary industry.
It can also help you to connect with other professional chefs.
Chef's uniforms can be expensive, but it is worth it to look professional and feel confident in your skills.
Wearing a chef's uniform can help to increase tips from customers.
Finally, wearing a chef's uniform can show that you are dedicated to your craft and profession and that you take your job seriously!
A chef's uniform not only looks great but also makes you feel confident and in control.
Wearing a chef's uniform can also give you a sense of community and support, which is invaluable in the kitchen environment.
Finally, a chef's uniform can help to create an aura of professionalism around your kitchen, which will raise the standards for everyone working there.
In conclusion, the chef's uniform is an important part of the professional image that a chef wants to convey. It can help set them apart from other cooks and make them more recognizable on the job. While there are many different styles of chef's uniforms out there, the most important thing is that they fit comfortably and looked professional.